This is the final installment of Davina's three part series, looking at what it means to Be Disciples. This week, she shares what it means to pick up our cross and follow Christ.
What is our cross?
Simply put, it's the gospel message. A message of Love and Truth.
And it is a weighty message to carry…because Love partnered with Truth is weighty. Many may misinterpret love and gloss over its depths but Truth by its nature divides. It separates righteousness from evil, the godly from ungodly. In this way, the gospel message carries with it an invitation issued out of a loving desire to separate the receiver from all that would destroy the soul.
At its core, the gospel message is about God's love for the world. It's about God humbling Himself by taking on the form of man, living a perfect life to be the final atonement for the human race, uniting humans back into relationship with God through His death on the cross and His resurrection.
As disciples, our lives must carry this message – we must live it, breathe it and be it. However while the message is free, there is a cost to carrying it.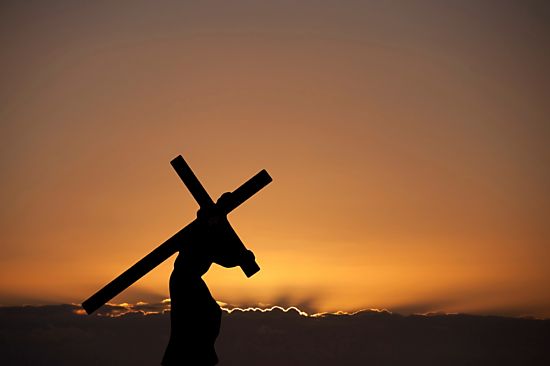 It is with this cost in mind that Jesus says in Matthew 16: 24 -26: "If anyone would come after me, let him deny himself and take up his cross and follow me. For whoever would save his life will lose it, but whoever loses his life for my sake will find it. For what will it profit a man if he gains the whole world and forfeits his soul?"
At this point, I would like to talk about John 19, which documents the final suffering of Jesus. (Please take the time to read the full chapter.)
To give us life, Christ endured much pain, rejection and humiliation:
He was beaten so severely that if you were one of the witnesses, you would have questioned if he was human.
He was stripped naked, spat on and physically impaled on a cross.
The mental abuse was horrible as he was abandoned by His community to carry His cross to Golgotha where he was nailed to it, naked.
A spear pierced His side, blood and water flowed out. Imagine His disciples observing this!
As horrible as all this was, it was nothing compared to the reality of being abandoned by His heavenly Father, the One with whom He's been in fellowship with from the beginning of time.
Considering all He did for us, Jesus is lovingly calling us to emulate Him – carry our crosses, nail all that hinders us from a relationship with the Father to the cross and follow in His footsteps of selfless love for the world He died and rose from the dead to save. Yes, He is calling His disciples to LOVE all – even our enemies!
Carrying this cross will definitely lead to the death of our old sinful self…and it may even lead us to our physical death, as it did for thousands of others, including Christ. This is the epitome of LOVE, and His example shows us how to do it.
There are no guarantees that this kind of love will be understood or embraced by all. When Jesus declared that He is the Messiah and proceeded to prove it by His many acts of love and authority, some accepted Him while many rebuked Him and charged Him with blasphemy, which inevitably lead Him to His death on a cross and His resurrection. The same result is highly likely for anyone who carries the gospel message. If you are not facing persecution of some kind from living out the gospel, then I question if you are living it correctly.
I'll say this – discipleship is radical living. Without the reality of Christ in us and His power making us holy, this will be impossible to do. However, we can rest in the knowledge that we do not journey alone and the Holy Spirit is with us.  Also, Jesus comforts us saying that He will give us rest for our souls if we pick up His burden (His cross).
"Take my yoke upon you, and learn from me, for I am gentle and lowly in heart, and you will find rest for your souls. For my yoke is easy, and my burden is light." Matthew 11:29